Article
Laudrup targets top-10 finish for Swansea
Swansea manager Michael Laudrup has set his sights on a top-half Premier League finish after the 0-0 draw with Manchester City.
The 48-year-old watched his team dominate large parts of the first half against the deposed Premier League champions and had they been able to take their chances they may have emerged with all three points.
Even after the break when the visitors rallied, Swansea still created good chances to win the game but they were not able to beat City goalkeeper Joe Hart.

Despite the lack of goals, Laudrup was more than happy with the point and a clean sheet as they look to end their second season in the Premier League on a high.

"I'm pleased

with a draw and we stay ninth with a game in hand," he said.

"One more win should

now see us finish in the top half and that would be a fantastic

achievement.



"We played some very good football in the first half, but if you don't score in your good moments there is a danger that the opposition could punish you."

Having faced one FA Cup finalist on Saturday, Swansea now meet the other on Tuesday as they travel to the DW Stadium to face Wigan, and Laudrup knows it will not be an easy game as Roberto Martinez's side are battling for survival at the bottom of the table.

Laudrup also reassured other sides fighting with Wigan that he will field the strongest side he can for the game, although that will not include Michu after

the Spaniard limped out of the game in the 69th minute with a hamstring injury.



"It will be a hard game for us [against Wigan]," he added.

"I know they have the cup final coming up, but their Premier League life is to play for. They will come with all they have.

"I'll put out a good team because we all want to win."

mso-bidi-font-family:"Times New Roman";mso-bidi-theme-font:minor-bidi;
mso-fareast-language:EN-GB">
Info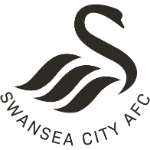 Competition

Date

Game week

36

Kick-off
Half-time

0 - 0

Full-time

0 - 0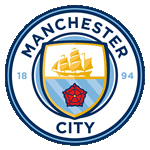 Copyright ©2017 Perform Group. All rights reserved.
Data provided by Opta Sports. Articles provided by OMNISPORT.